Programming
Sometime i need a program to do something that nobody have made. Or somebody already made it but did not fit my purposes. Here are some of the programs i made or mod to fit my needs.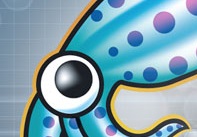 i called this as Suwi (Squid Unofficial Windows Installer).
Squid is a windows web cache or proxy thingy that basically speedup your internet and cut bandwidth consumption.
unofficial BFBC2 Updater.
Update BFBC2 easily, and resumable.

Driver update Mobility Radeon Catalyst 10.8.
No comments yet.
353
No trackbacks yet.