Konser 3D Hologram Miku di Jepang
"Absolutely no copyright infringement is intended. All images, audio, and video clips are the sole property of their respective owners. This is article created only for entertainment"
(C) SEGA
(C) Crypton Future Media, Inc.
Tadi barusan main ke rumah temen, disono ditunjukin dia dapet video rekaman dari Live Concert Hatsune Miku di jepang. Kerennya, konser ini menggunakan PROYEKSI 3D HOLOGRAM. Yups betul sekali, 3d seperti yang ada di film film fiksi ilmiah.
Berkat 3d Hologram, Hatsune Miku yang aslinya hanyalah sebuah tokoh tidak nyata menjadi terasa sangat nyata, se-nyata dirimu dan diriku.
Video Cuplikan Konser:
Buset SEGA!!! …. Semua video miku giving day di takedown mulu sama sega… buset set set buset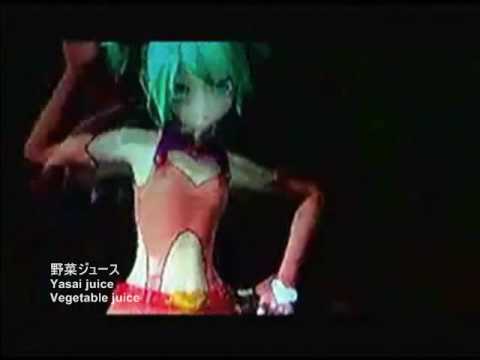 "Absolutely no copyright infringement is intended. All images, audio, and video clips are the sole property of their respective owners. This is article created only for entertainment"
(C) SEGA
(C) Crypton Future Media, Inc.
Video Complete Concert:
Jump to Minute 10 untuk langsung liat Miku
Gak kebayang kapan proyektor 3d hologram ini akan dijual ke publik. Buat main game pasti seru! Buat kerja, acara pelatihan, arsitek juga pasti seru.
foto dari : animedia.com.mx (bahasa prancis? spanyol?)
EDIT:
- Video versi lebih singkat dan ramah internet Indonesia sedang di upload. sudah di takedown sama SEGA.. Ugh…
- Teknologi yang dipakai sepertinya bukan 3D hologram. Tapi mirip dengan 3D HDTV. Analisa lengkapnya aku post kalo ada waktu haha. Btw kalo mau analisa sendiri, tonton aja nanti video yang aku upload. Keliatan teknik yang dipakai kalau mata kamu jeli