Bayu Bramantya
Posts by Bayu Bramantya
Barusan ngurus perpanjangan STNK yang udah terlambat (gw lupa dengan keberadaan STNK wkwwkk) ternyata prosedur perpanjangan STNK di samsat online lagi lagi mengalami perubahan. Prosedur perpanhangan STNK samsat online untuk Juni 2011 : 1. Ambil nomor antrian di depan (cari aja, mejanya cuman ditulisi KECIL ) 2. Tunggu sampai dipanggil nomornya oleh orang PENDAFTARAN. 3. [...]
Steam is a huge success worldwide but i hate it. Why? From what i see, STEAM in geared/designed for country with great internet connection like Japan, US, Europe, so many STEAM's features become a nuisance for me (auto update, cloud, validation, etc). Also the way the DRM works is very irritating. These things make me [...]
Today i got very annoying bug in windows 7 search. Suddenly i can't find many files on certain folders. After one hour of googling and fiddling with options, finally i get the fix. here what i do to Fix Windows 7 Search Index error "No items match your search". 1. Open "Windows Explorer". 2. Click [...]
Mungkin karena install ulang windows dan hal lain, terkadang ada file dan folder yang terkunci sehingga bila dibuka di Windows Explorer akan keluar error "Access Denied". Monggo download file ini untuk obat-nya. Win7Takeownership.exe Setelah restart computer, akan keluar menu Take Ownership ketika klik kanan pada file atau folder. Credits dll dsb disebutkan di installer.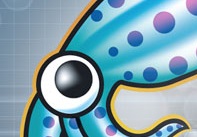 Download SUWI R20110308 (500KB) i called this as Suwi (Squid Unofficial Windows Installer). Squid is a windows web cache or proxy thingy that basically speedup your internet and ngirit bandwidth. This small installer will make installing and running squid in Windows is easy and user-friendly. Should be working for installing Squid 2.7 for Windows 7, [...]
Whoops, never though that away from my not-so-secret lair @ "soultaker" is kind of fun. Really enjoying every milimeter of life 8 of us being called for duty to a remote village. Argh.. i don't know the english term for this duty… its called "KKN" in Indonesian. Basically my university is commanding its own students [...]
I've made some interesting things around architecture. What is it? Some usual stuff like designing an interior and some awesome stuff like Interactive Expo. And it made long before Kinect even released so currently by using Kinect i can make the exhibition a lot more interactive, informative, and interesting. Here's the kid's Toy Store i made As for the [...]
I've been writing article for a few years. Some are self-publicized article on blog and forums. Some are newspaper article. Unfortunately they did not have digital newspaper so no direct-link, but i still have the original data if needed. Newspaper: SUARA MERDEKA (Indonesian) Technology 2010-12-12, Mencari Alamat Tanpa Tersesat. 2010-07, Melindungi data pribadi dengan aman [...]
Ah music, those beautiful sounds and harmony… I can't play any "real" music instrument. But i can play games and i can use mouse Here some musics crafted from game console and PC software:
Game, a kind of art and entertainment that always keep me amused. Some i just play, some i mod them. What game have i worked on? Mafia II, Battlefield : Bad Company 2, Dirt 2, Emil Chronicle Online.